Full Description
Search engines like Google are the #1 way people can find out about your videos.
Are you doing everything you can to make your videos discoverable?
Vimeography SEO is an add-on plugin for WordPress that enhances your video discoverability with custom video sitemaps for your Vimeography galleries.
:::Read why sitemaps are important for your site:::
Features
Show your gallery videos formatted specifically for Google's results
Automatically updating sitemaps with every video upload to Vimeo
Compatible with the free Yoast SEO plugin (Yoast Video SEO for WordPress is not required!)
Sitemap will index each video title, description, duration, and thumbnail url automatically. Your video information is pulled directly from Vimeo!
Works with multiple galleries on a page. Every cached video will be indexed for maximum SEO compatibility (first 100 videos per gallery)
No coding necessary and zero-configuration required. Install, activate, and you're all set!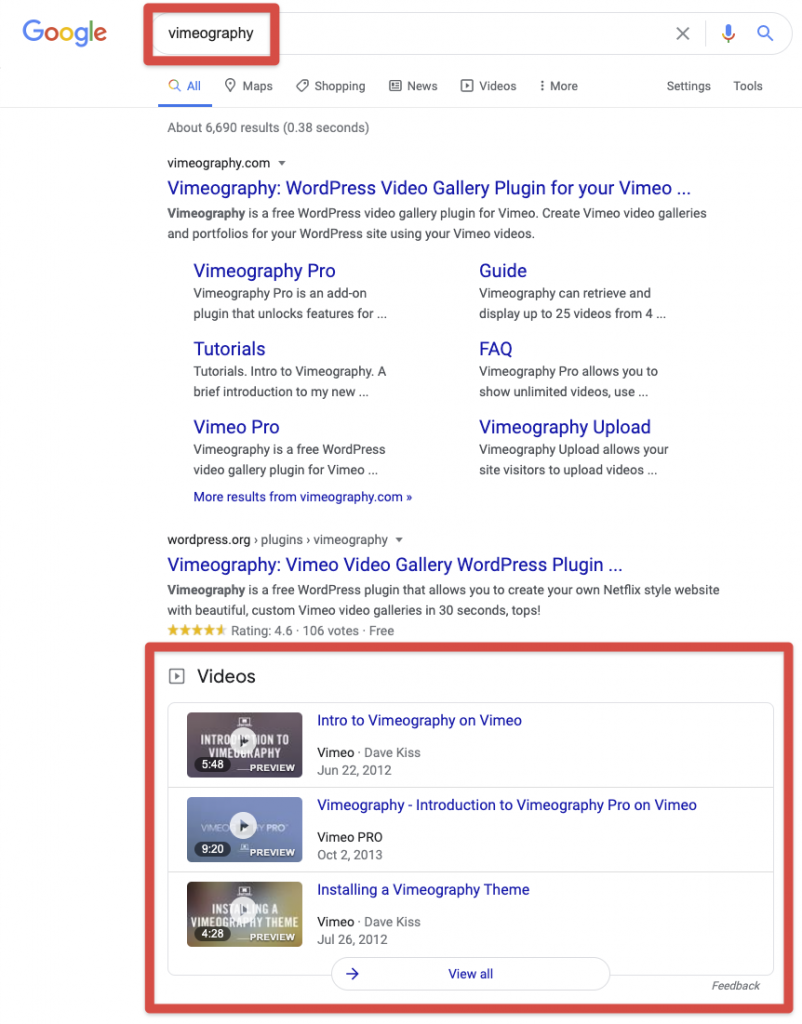 Usage Instructions
To use, simply install Vimeography SEO alongside the free Vimeography plugin and the free Yoast SEO plugin, and start building the best dang galleries out there.
Your video galleries will be added to the Vimeography sitemap the first time that your webpage containing your videos is viewed.
You can confirm your sitemap is loading by visiting https://your-website.com/sitemap_index.xml and looking for the entry call "vimeography-sitemap.xml"